Because mold can be dangerous, we recommend treating all mold problems at the source first with a professional mold removal or cleaning. However, for lighter problems or for the lingering aftermath of mold removal - spores and odor are still in the air - an purifier is an excellent supplement. Keeping the air free from spores is one of the best steps you can take toward preventing the problem again, and you'll have the bonus of being able to breathe in clean, healthy air!
Here are the top five air purifiers that trap mold in filters to prevent spores from agitating your allergies and/or hurting your health.

---
The Alen BreatheSmart for Asthma, Mold & Germs comes pre-configured with the HEPA-Silver filter, which contains a powerful silver-ion technology that targets mold and germs.  
Main Benefits
Covers up to 1,100 sq ft
Forever Guarantee
HEPA-Silver Filter Made for Mold
---

---
The Austin Air Healthmate Air Purifier covers 1,500 square feet and contains a whopping 15 pounds of carbon in its HEPA filter, making it the ultimate mold solution for very large office spaces or open rooms. The unit is best for allergies, dust, mold, and germs.
Main Benefits
Covers up to 1500 sq ft
5-Year Warranty
3-Stage Filtration Process

---
The Winix Signature U450 HEPA Air Purifier uses a layer of CleanCel anti-bacterial coating, Plasmawave technology, and an Advanced Odor Control carbon filter to address odors and pollutants in five stages. It is best for small-sized rooms and is equipped to handle allerges, dust, mold, and germs.
Main Benefits
Covers up to 450 sq ft
5-Year Warranty
PlasmaWave Technology
---

---
The slender profile of the Alen T500 may make it look dainty, but it's tough on mold, asthma-causing substances, and bacteria. It is light, unobtrusive, and low-maintenance, making it the perfect solution for small bedrooms or dorm rooms.
Main Benefits
Covers up to 500 sq ft
Forever Guarantee
HEPA-Silver Filter Made for Mold
---
The Alen BreatheSmart FIT50 is perfect for any small bedroom or 900 sq. ft. area that needs some help with mold remediation. This compact and whisper-quiet air purifier removes allergens, asthma-inducing particles, and mold from your air so you don't breathe in anything nasty. Not too shabby for a device that only weighs 16 pounds.

Main Benefits
Covers up to 900 sq ft
Forever Guarantee
HEPA-Silver Filter Made for Mold
---
CUSTOMER TESTIMONIALS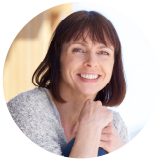 "I placed my unit in my basement, and within 24 hours the moldy, musty smell had disappeared! I was so happy with your product, I purchased a second unit for my bedroom! I believe these air purifiers have improved the air quality in my home. Also, 9 years later, I believe it has contributed to my improved health."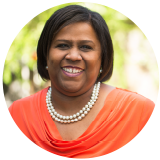 "I have a genetic condition that causes Chronic Inflammatory Response Syndrome (CIRS) when I am exposed to water damaged-buildings, ie mold. I purchased the Alen T500 prior to visiting my niece, who lives in a mountain cabin with an old roof...As soon as I walked in I started to get a headache, but immediately set up my air purifier and within 15 minutes I was feeling fine."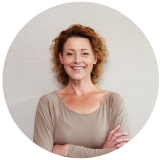 "We recently discovered mold in our home and are in process of remedying. In addition the Alien T500 is working fantastic in purifying the air we breathe!! Thank you thank you thank you for your great product and great customer service!!!!! Happy Holidays!!!!"